Facebook Course – Sydney Intensive September 2017 – Australia
Tada! The 2 Day Facebook Course (Intermediate) is here again! With me! 🙂 Curriculum of the Facebook course (Sydney, Australia September 2017): Are you interested in: Facebook Content Creation, posting, creating, images, videos, livestream, when to post? Facebook Analytics, Insights, KPIs and writing Measurement reports? Facebook Ads: Understanding the Facebook Framework (F8), Advertising platform(s) including Power Editor,…
Tada! The 2 Day Facebook Course (Intermediate) is here again! With me! 🙂
Curriculum of the Facebook course (Sydney, Australia September 2017):
Are you interested in: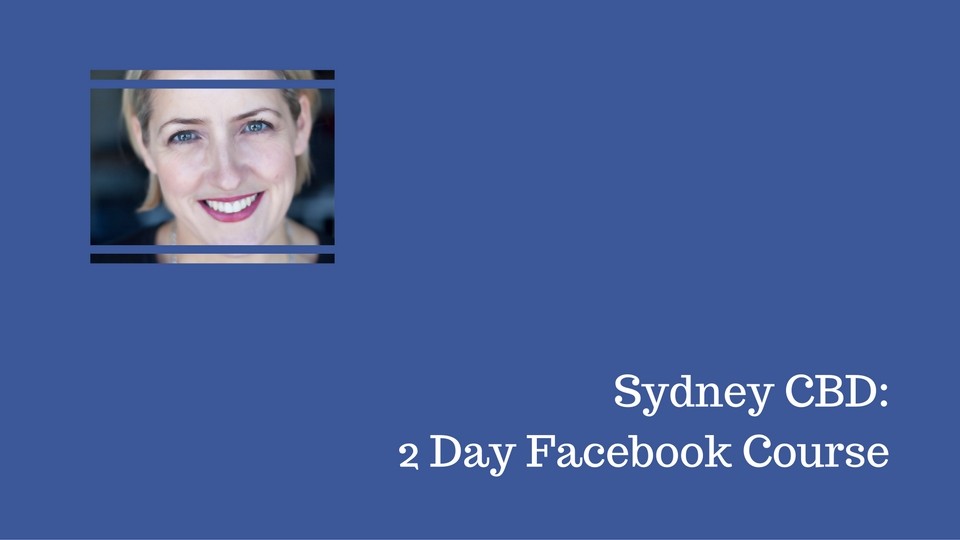 Facebook Content Creation, posting, creating, images, videos, livestream, when to post?
Facebook Analytics, Insights, KPIs and writing Measurement reports?
Facebook Ads: Understanding the Facebook Framework (F8), Advertising platform(s) including Power Editor, Pixel retargeting
Facebook Optimisation (FBO)Developing Content that works with the Facebook Algorithm (FBO) ensuring it is seen and engaged with by Preferred Audience, Lookalike Audience and target Social Graph?
Facebook Business Apps: Adding Apps to your Facebook Page including a shop for selling within the Facebook Page, email such as Mailchimp apps and Instagram and Youtube integrations?
This is not a beginners "how to set up a Facebook Page" course but suitable to someone who:
Has been managing as a Facebook Page Admin for a while but needs more help to kick it to the next level.
Has boosted posts or done basic Self Serve Ads in Ads Manager but would like to know more about Pixel retargeting or Power Editor.
Wants more engagement on their Facebook Page including setting up a Conversation Diary with correct hashtags and times to post specific content.
Any questions?
[activecampaign form=2]