Sydney, Australia – Facebook Course June 2017
Dear Students, my next Facebook course is on June 21st & June 22nd (two day course) so please bring your laptop and charger on both days. Lunch and teas and online courses/workbooks are included with the course being run in Sydney CBD in a training room. Curriculum of the Facebook course (Sydney, Australia 2017): Are…
Dear Students, my next Facebook course is on June 21st & June 22nd (two day course) so please bring your laptop and charger on both days. Lunch and teas and online courses/workbooks are included with the course being run in Sydney CBD in a training room.
Curriculum of the Facebook course (Sydney, Australia 2017):
Are you interested in: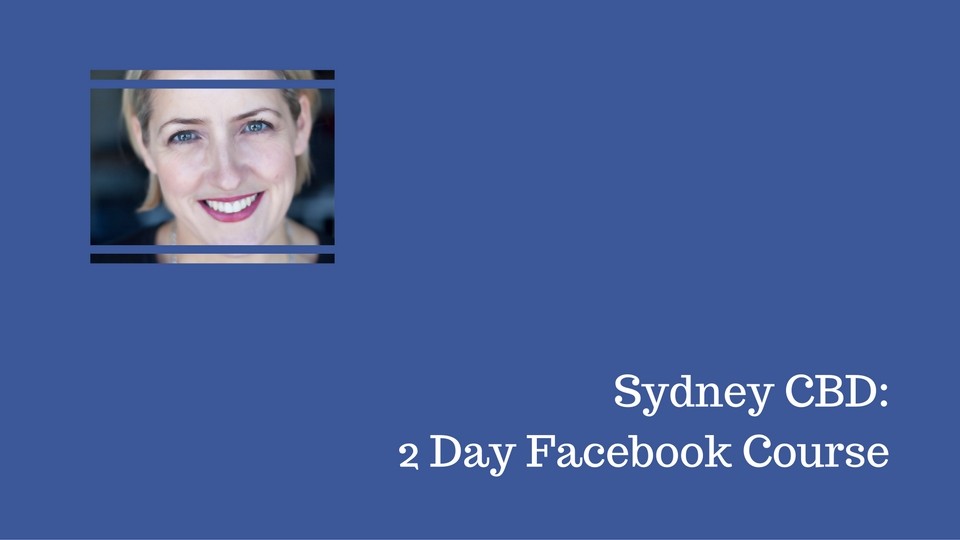 Facebook Analytics, Insights, KPIs and writing Measurement reports?
Facebook Ads: Understanding the Facebook Framework (F8), Advertising platform(s) including Power Editor, Pixel retargeting
Facebook Optimisation (FBO) Developing Content that works with the Facebook Algorithm (FBO) ensuring it is seen and engaged with by Preferred Audience, Lookalike Audience and target Social Graph?
Facebook Business Apps: Adding Apps to your Facebook Page including a shop for selling within the Facebook Page, email such as Mailchimp apps and Instagram and Youtube integrations?
This course is not for the absolute beginner unless you are very confident! We do go quickly through the basics on day one but speedily move into intermediate areas of Ads and Analytics, Algorithms and so on.
Please click to go to the course page for more information and enrollment details.
If you have any questions please email
pa@laurelpapworth.com
or give me a call on +61432684992. This course can be run inhouse (corporate boardroom or organisation training room) at $550 per person per day minimum 8 people or equivalent.